International Film Festival in 2010 with the participation of 67 films from 25 film industries and the presence of renowned director Phillip Noyce and many representatives from Venice, Cannes, Pusan, Toronto, Hong Kong with alot of famous stars in Vietnam like :Ngoc Han, Minh Hang, Thanh Hang, Luong Manh Hai, Tang Thanh Ha, Ngo Thanh Van, Tang Bao Quyen, Do Hai Yen, Dustin Nguyen, Miss Nguyen Thi Huyen, Truong Ngoc Anh, Tran Bao Son, Xuan Bac, Ming Tiep, Phuong Thanh Minh Thuan, Tuan Hung
Artists Hoang Dung and Le Khanh and their first step on the red carpet , two former faces of Vietnam movies
Actor Trung Hieu & Actress Thu Ha step together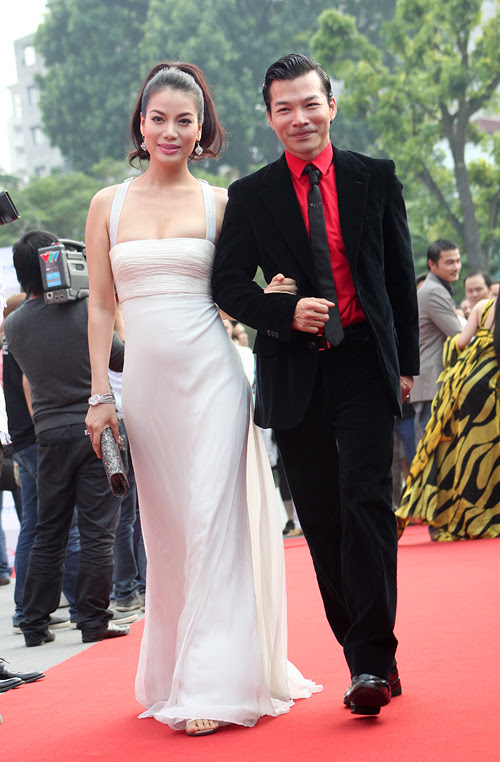 Truong Ngoc Anh-Bao Son Couple This famous actors couple always choose stunning outfits appearing on major events.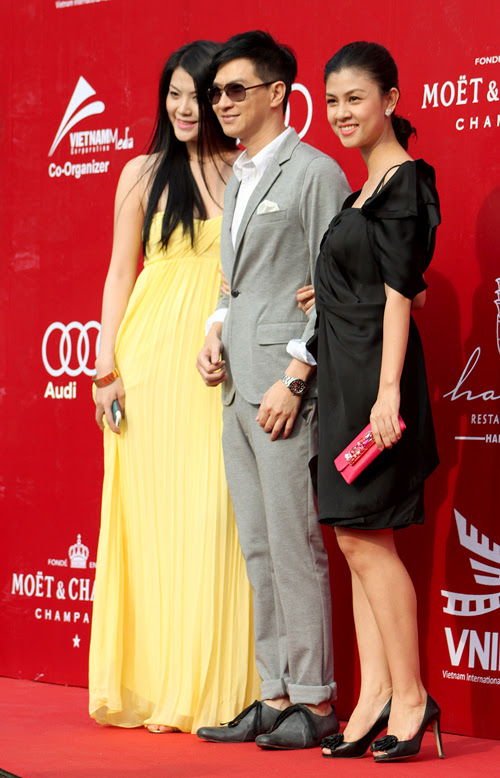 Truong Gia Huy pair with two beauty women of Vietnam, including actress Kim Thu (right).

After the appearance on the red carpet at the opening ceremony on 17/10, Ngo Thanh Van striding with Johnny Tri Nguyen
Two actors Luong Manh Hai, Tang Thanh Ha receiving the most cheers from the audience at Hanoi Opera House

Tuan Hung - Minh Hang join the event with black costume.
Ngo Ngan To appearance on the red carpet. He also the character got the most cheers from audience.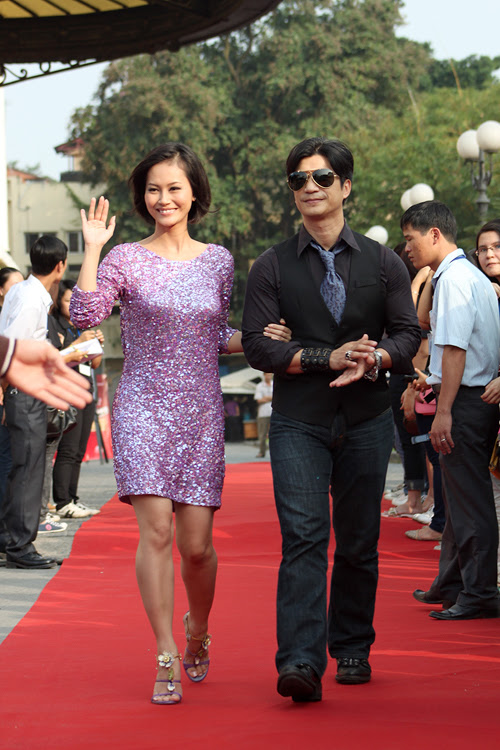 Do Hai Yen và Dustin Nguyen in "

The Floating Lives"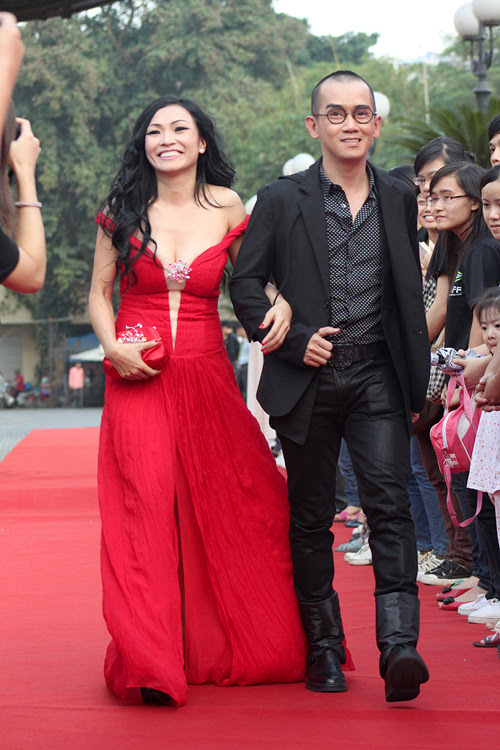 Singers: Phuong Thanh & Minh Thuan
Model Binh Minh and Miss Vietnam Thu Thuy
In closing night of
1st Vietnam international film festival on the evening of 21/10 in Hanoi, Nhat Kim Anh surprisingly to be named in the category of 'Best Female Actor' for her role in the movie 'Long thanh cam gia ca'. This is also the biggest prize that Vietnam won at this important event.
Actor Minh Tiep & Actress Kieu Thanh
Nhat Kim Anh thrill when receive award "Best Female Actor"
Best Female Actor - Nhat Kim Anh and Famous Director Phillip Noyce
Director Boo Junfeng state when his film "Sand Castle" of Singapore cinema win two important "Best director & Best film"
Besides " best Female Actor, Vietnam delegation also receive additional award for 'Best Documentary' For film " Luon o ben con"

Lai Van Sam & Miss My Uyen is MC of night award.

Tang Thanh Ha radiant along with Ngo Ngan To